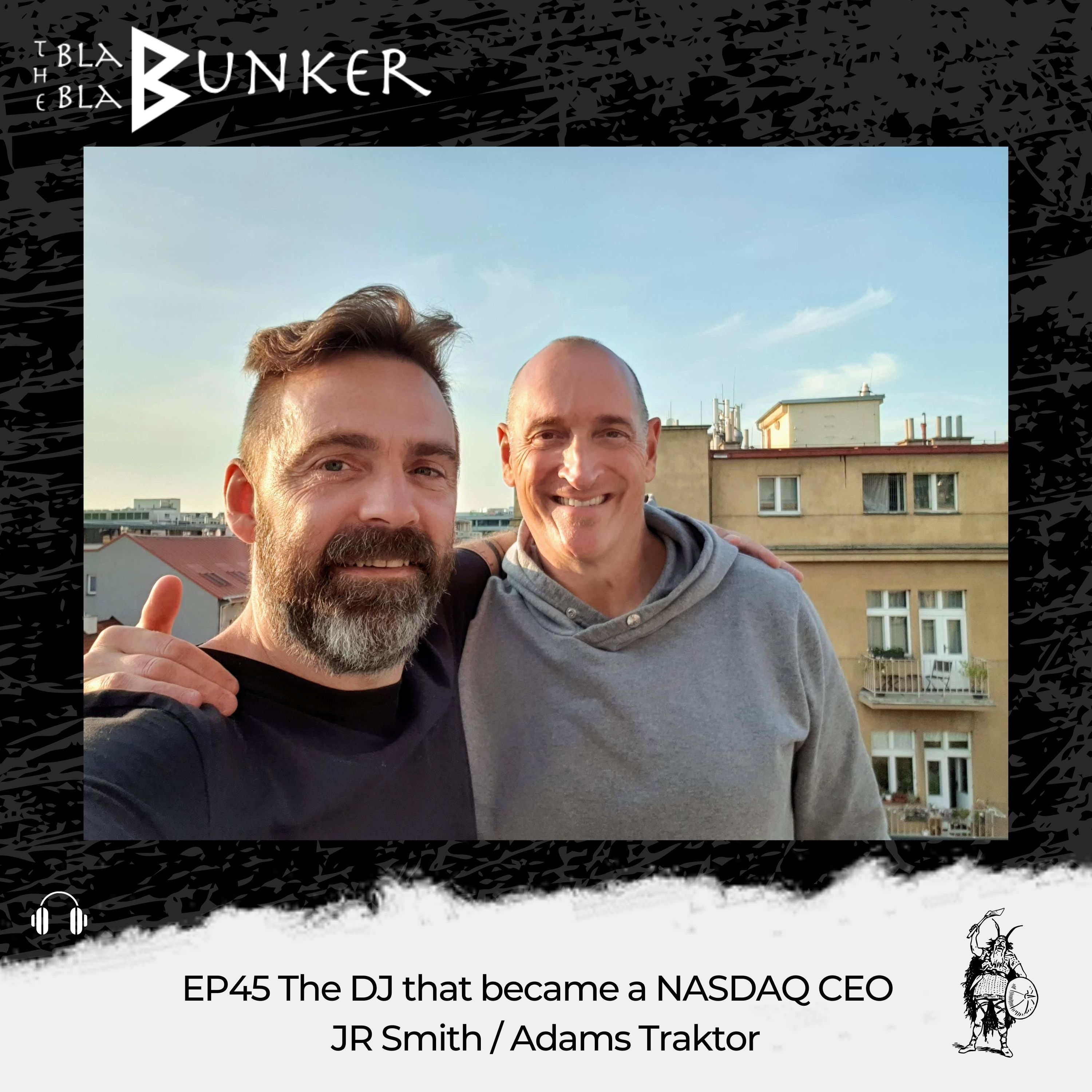 JR Smith is a venture capitalist, he owns multiple startups, sits on boards of tech companies and has published books on cybersecurity and privacy. JR is also behind Adams Traktor, a music project formed to explore, expand, and in many ways bend the music genres that have influenced progressive modern music.  
JR told me about his family background, how he slacked at school and got into DJing and promoting that he spent 12 years doing.  During that time the Grunge was getting started in Seattle and he saw all the big names before they were big, Nirvana, Soundgarden and Alice in Chains etc.
When the mobile phones were catching on JR got into that industry in the US with zero knowledge but the right attitude and that eventually led him to come to Prague in 1997 to help build up mobile networks in over 10 countries.  
Then AVG the antivirus company knocked on the door with an opportunity that became a great success story as JR led that company to amazing astronomical growth and eventually a stock exchange listing on NASDAQ 8 years later.  Some of the shareholders of AVG got 800 times their investment over the period that JR led the business....a lot of people became very rich.  
JR explained to me how one makes such success happen, how it is to fire people who do not dance along and what is key to success in his eyes.
After leaving AVG JR needed a new mountain to climb so he went back to his passion, music and started the Adams Traktor project where he had to start almost from scratch, learning guitar, learning to sing, learning to write songs and how to work in a studio.  
You hear Adams Traktor's  songs on the episode